The Art of Collecting

When it comes to art, the terms collecting and buying are often used interchangeably. However, these two terms are not necessarily the same. While collectors do buy art, buying does not automatically make one a collector. So, how does one become a collector, rather than just a buyer of art? And when does a selection of various works of art become a collection?
Well-known art collections
Perhaps it is helpful to look at some examples of well-known art collections that were developed in the private sector. Take the recently opened museum, The Broad, in Los Angeles. The museum exhibits the collection of Eli and Edythe Broad, which was developed over five decades and is one of the most prominent collections of postwar and contemporary art in the world. The collection includes important holdings of work by Ed Ruscha, Kara Walker, Jeff Koons, Cindy Sherman, and Jasper Johns, among many others. The Broads also collect the work of young, emerging artists, emphasizing their belief in the importance of collecting and exhibiting contemporary art and the art of our time.
Another example is the Barnes Foundation in Philadelphia, home to one of the world's greatest collections of impressionist, post-impressionist and early modern paintings, all collected by a single individual, Dr. Albert C. Barnes. At a time when Picasso, Van Gogh, and Cézanne were not the household names they are now, Barnes was collecting their work in addition to Native American crafts, African sculpture, and early American furniture and decorative arts. His aim in bringing diverse artwork together in a collection was to teach people to look at works of art in terms of their visual relationships with one another.
Finally, we can look at the renowned collection of Ramin Salsali. In 2011, Salsali opened a private museum in Dubai, the Salsali Private Museum (SPM), to showcase his collection of over 900 works of contemporary Middle Eastern art. This was one of the first private museums in the region focused on contemporary Middle Eastern art. Salsali began collecting at the age of 21, and has since developed a collection that nurtures emerging artists and brings Middle Eastern contemporary art into the spotlight.
What do these three collections have in common? They are cohesive, focused, and purposeful. The collectors had specific intentions and the resulting collections pique the interest of others and create meaningful interactions. When people view and engage with these collections, they often come away with a new understanding of a particular artist, art movement, or the role of the artist within the world. Though these collections could not be more different in content, they both reflect the passion and vision of the collector—an essential component of creating an art collection.
How to start an art collection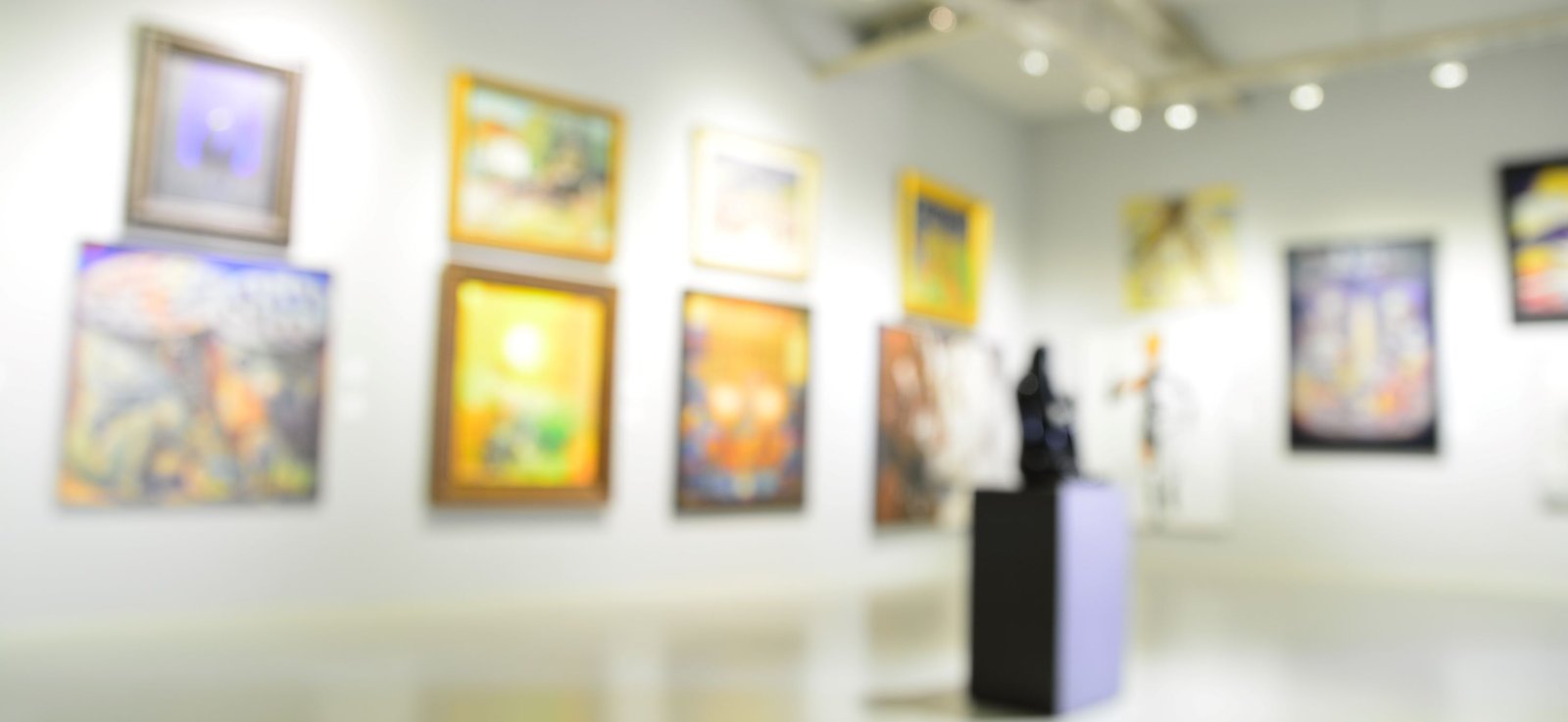 An art collection begins with having a plan that often stems from your aesthetic tastes and interests. What type of artwork intrigues you? What are you drawn to? What do you want to learn more about? All of these questions can help guide your collection development. Do you want to focus on contemporary Southeast Asian art? Early 20th century American prints and photography? Artwork with political or social themes? Developing a collection requires a firm vision. This vision can change over time, but it is important to begin with a strategy. Otherwise, you will just be acquiring art, not collecting it.
While buying art requires a financial investment, developing an art collection requires a personal investment of time and intellectual and emotional energy.  Anyone can invest in art, but not everyone has the passion to be a collector. Art collectors are intimately familiar with the work that they collect. Art collecting requires curiosity and a desire to explore, investigate, learn and continue developing one's own knowledge and taste. It requires open eyes, open ears, and an open mind.
This means researching the artwork you are interested in as well as artists you may have never heard of. Continued looking and exploration is an essential part of developing an art collection. Attend as many museum exhibitions, gallery shows, and art fairs as you can to get familiar with the artists that resonate with you, their market prices, and other artists you may be interested in collecting. Developing your eye and visual expertise is crucial and will become more natural the more time you spend looking.
As you continue to refine your taste and goals for your art collection, it is also important to develop relationships within the field. Smart collectors have good relationships with artists, gallerists, dealers, and curators. Never hesitate to ask for advice or opinions from your peers or colleagues. Aspiring collectors may want to consult with an art advisor when they first begin collecting. Seeking advice and gathering feedback prior to purchasing a particular work will help grow your knowledge base and allow you to feel confident in your acquisition. Keeping informed of art world movements and continuing to build on your knowledge of the field will help you wisely add to your growing collection.
A solid art collection often has a theme. It can be singularly focused or eclectic, but each purchase should have at least one connection to the larger collection. Look to build relationships between the works, which can be either complementary or contrasting. Accept that your collection may change over time. Not every work you add to your collection needs to remain with you forever—you may find new works that create more cohesive connections within the collection.
While you don't need an advanced degree in art history to become an art collector, you do need to have a passion and interest in the artwork and the artist who made it. Without this, the collection will lack purpose. A great art collection helps those who are lucky enough to engage with it gain a new understanding of the work—whether that occurs by chronicling an artist's development over time, putting an art movement in a new context, or highlighting work that has not previously been in the spotlight.
Art is often spoken about as a financial investment, with media and press coverage primarily focusing on artwork that receives the highest hammer price at auction. However, the real value of an art collection comes from its intangible qualities—the aesthetic, emotional, and intellectual benefits that you receive from the work. This value is also found in the fact that collecting art supports artists. While the development of an art collection can be seen as both a financial and personal investment, it is ultimately an investment in artists and recognition of the their important role in the world.